A healthier, greener approach—as unique as your lawn
At NaturaLawn® of America, we've done things differently since 1987. We pioneered the use of natural and organic-based products to give our customers a greener, healthier lawn with fewer weeds. We treat lawns in a way that is friendly to people, pets, and the environment, at a comparable cost to chemical-based lawn care service options, but with a better value.
The Key to a Greener, Healthier Lawn
A "physical" for your lawn?
We begin our relationship with every new customer with a soil test—you might compare it to a physical for your lawn. No two lawns are alike, so it makes sense to start with a "lawn health checkup" to first determine what nutrients are present in, or missing from, your soil. The goal is to build up a healthy soil, as it truly is the foundation upon which a healthy lawn exists.
A customized program for your lawn
We then design a customized program based upon the specific needs of your lawn. Our approach includes:
Using our proprietary, natural, organic-based fertilizers
Promoting the deep root growth of grass to better absorb water and nutrients
Replenishing depleted soils to help plants withstand disease and stress
Targeting damaging pests and leaving beneficial insects unharmed
What is "true" organic?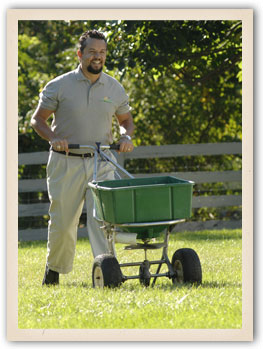 In its strictest sense, any material containing carbon could be considered "organic". Plastic, for example, could be considered "organic" by this definition and as such, we don't refer to our fertilizers as organic, but rather as organic-based.

At NaturaLawn® of America, we interpret "organic" the way organic farmers and gardeners do—as nitrogen fertilizer sources that are derived from something that was once living and therefore sustainable (such as plants or animals and their by-products). To view it any other way would be misleading to the public.
Responsible to the environment and to your wallet. Doing the green thing shouldn't be a waste of your green. Our services are comparable in price, but for a better value.
Fewer weeds and worry-free
Our full-time technicians undergo an ongoing training process so they understand how our products work, and how to apply them in the most effective manner. They are dressed professionally, and are more than happy to answer your questions.
Learn more about NaturaLawn® of America and our unique, effective approach in the video at the top of the page, or call us for a free price quote at 302-232-3072.
Safety is at the Center of Our Service
A holistic view of the environment
Caring for your yard should not come at the expense of caring for your family, pets, and environment. Our approach to lawn care service means that your lawn is:
Safer for pets
Safer for children
Friendly to the environment
Your yard is an ecosystem


It takes more than grass seed to have a healthy ecosystem. Minerals, nutrients, plantlife, animals and insects all play a role in keeping things in the proper balance. Our holistic approach to your yard targets harmful pests without harming beneficial ones (what is called Integrated Pest Management, or IPM).
NaturaLawn® of America is proud and honored to have been asked by the Federal Environmental Protection Agency (EPA) to author two chapters in their textbook entitled "Integrated Pest Management For Turfgrass and Ornamentals."
Respect for the world we live in
Our commitment to a greener world extends well beyond your lawn. We are proud that we can send our technicians safely home to their families at the end of the day. Over a five-year study, the methods we use literally prevented more than 12.5 million pounds of high-salt fertilizers and 5 million gallons of harmful pesticides from entering into our water and soil, without sacrificing lawn quality.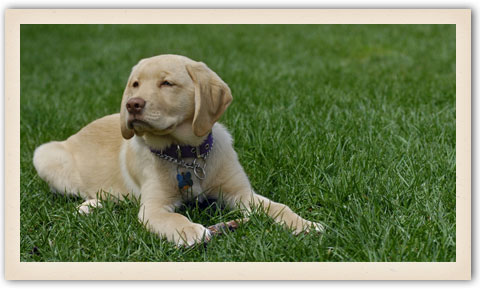 Continual commitment to safety
Our approach is always safety-based first, even when it is not the "easy" fix. Spot treatments are used sparingly as a last resort and only as part of Integrated Pest Management programs. We are always researching and looking for ways to improve our methods and products, with full-time trained technicians and certified agronomists on staff.
A Backyard Retreat for Family & Friends
You open the door outside and take a deep breath. There's a crisp, fresh scent that sparks a jolt of life into your nostrils.
This is what your yard should smell like.
You kick off your shoes, step into the yard. The sun warms your face and you let the grass settle between your toes. You take another deep breath, and you feel rejuvenated.
This is what your lawn should feel like.
You gaze out at a sea of lush, green grass. The blades flicker slightly in the cool breeze as they lightly tickle your bare feet.
This is what your lawn should look like.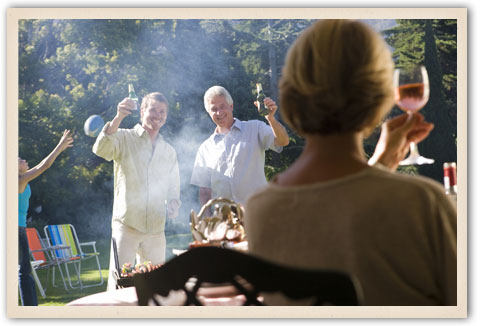 A healthier, greener lawn can be a wonderful place to relax. Whether you are spending time with family and friends, playing with pets or children, or taking a little quiet time to read in the sun, your yard can be a place where you will create memories that can last a lifetime.
We believe you should be able to enjoy your yard the way it was meant to be enjoyed.
We'll take care of the hard part for you, making your lawn greener, healthier and more weed-free.
We'll do it responsibly, so you can know your family, friends and pets are safer.
We'll use environmentally friendly methods, so your neighbors and community are happy.
Start the process of turning your backyard into a relaxing retreat. Call us for a free price quote at 302-232-3072.
We approach lawn care solutions the right way, and we think it shows. In fact, we know it shows—ask any one of our over 80,000 customers nationwide.
At NaturaLawn®, we're continuing to set the standard for safer, healthier, affordable lawn care—one lawn at a time.

Healthy lawns require less of your time and money, so call us today at 302-232-3072 for a free price quote.
Our Lawn Care Services Include:
Lawn Care - 100% Pesticide-Free
Lawn Care - Organic-Based
Aeration & Seeding Service
Grub Control Service
Lawn Aeration Service
Mole Control Service
Mosquito Ranger® Service
Pest Control Services
Tick Ranger® Service
Special Offer
Receive 10% OFF
Your Last Treatment
(New customers only.)
Request a Free Price Quote